What's Propelify? Glad you asked!
It's an annual innovation festival that takes place on the waterfront in Hoboken, NJ. It's the SXSW of the Northeast! This year's theme is AI – something we've all been hearing about lately.
For the first time, STOP THE BLEED® will be participating as an exhibitor at Propelfiy in partnership with Response Point Technologies. We'll be introducing the STOP THE BLEED® Response Point Station to the NY Metro areas tech community.
And we'll be joining a bunch of great organizations participating in the event.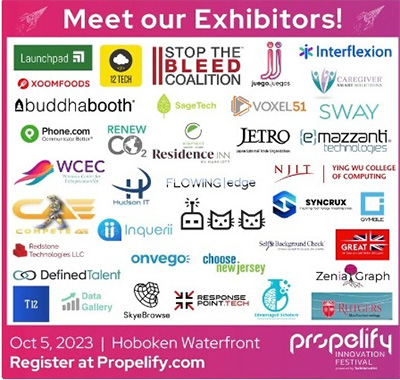 If you will be in the NJ/NY/CT area next Thursday, Oct 5, 2023, take some time to visit us at Propelify. You can find out more about Propelify here.