EMS World was the first time since before the pandemic that STOP THE BLEED® hit the road. Thanks to all the great partners that helped make the conference a big success. We were able to show off our new STOP THE BLEED® booth and introduce the Coalition's new STOP THE BLEED® Licensing Programs to the EMS.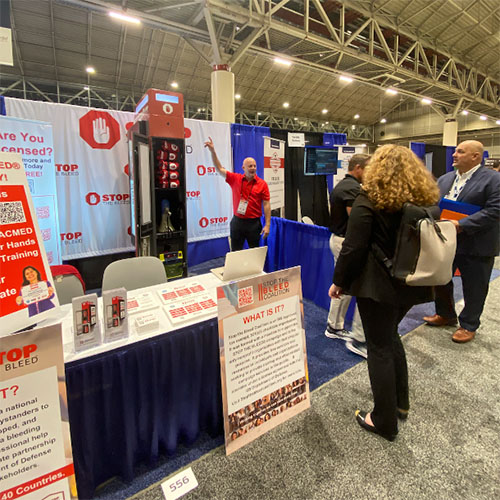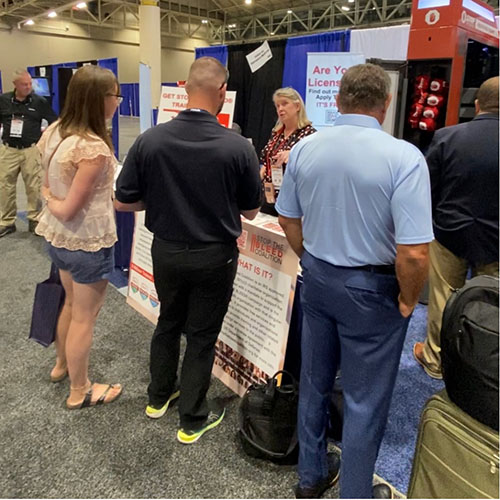 And BIG news – we had the first public unveiling of the STOP THE BLEED® RP station – it turned out to be the hit of the conference.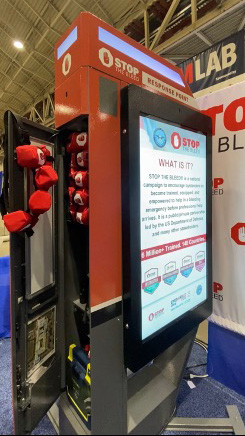 Through our partnership with TacMed Solutions, over 80 people were trained and qualified to teach STOP THE BLEED®!!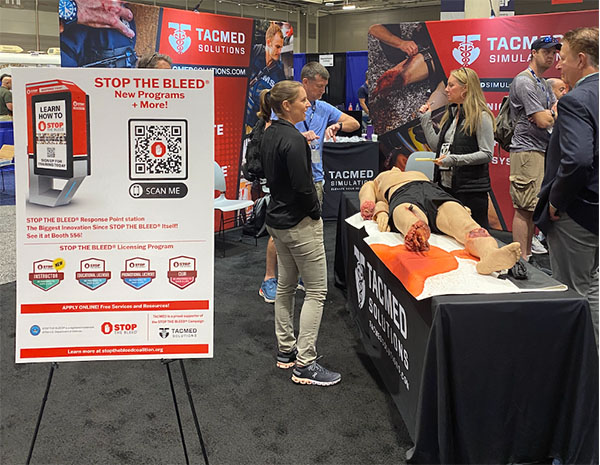 Finally, we had lots of great partners helping to spread the word about STOP THE BLEED® – including Teleflex!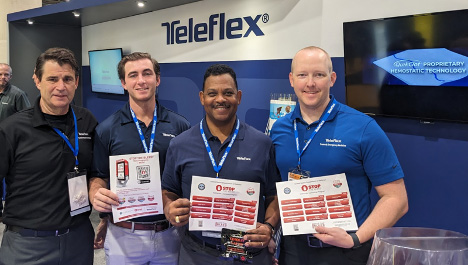 The success of EMS World has us pumped for the other events we'll be showcasing STOP THE BLEED® in the near future in New York, New Jersey and Florida. It's also made us interested in attending more conferences and expos. To do that we need your help:
First: If your organization is exhibiting at any event the rest of this year or sometime in 2024 and you have space in your exhibit area for STOP THE BLEED® , please let us know. We'd love to partner with you.
Second: If there is a conference or expo you think we should attend, let us know!